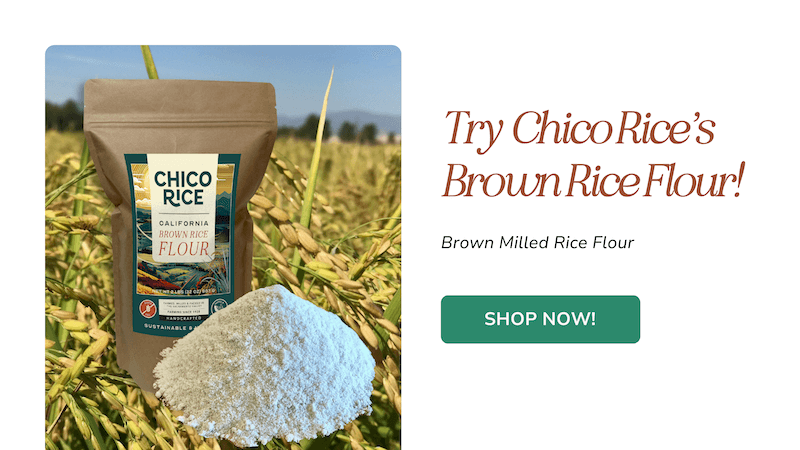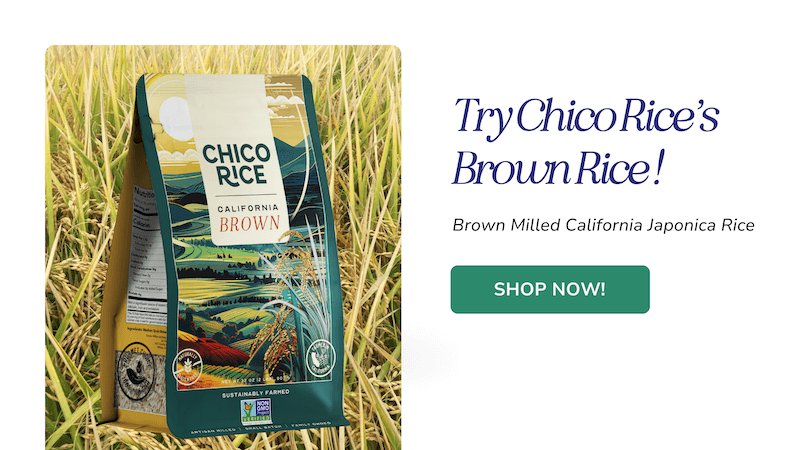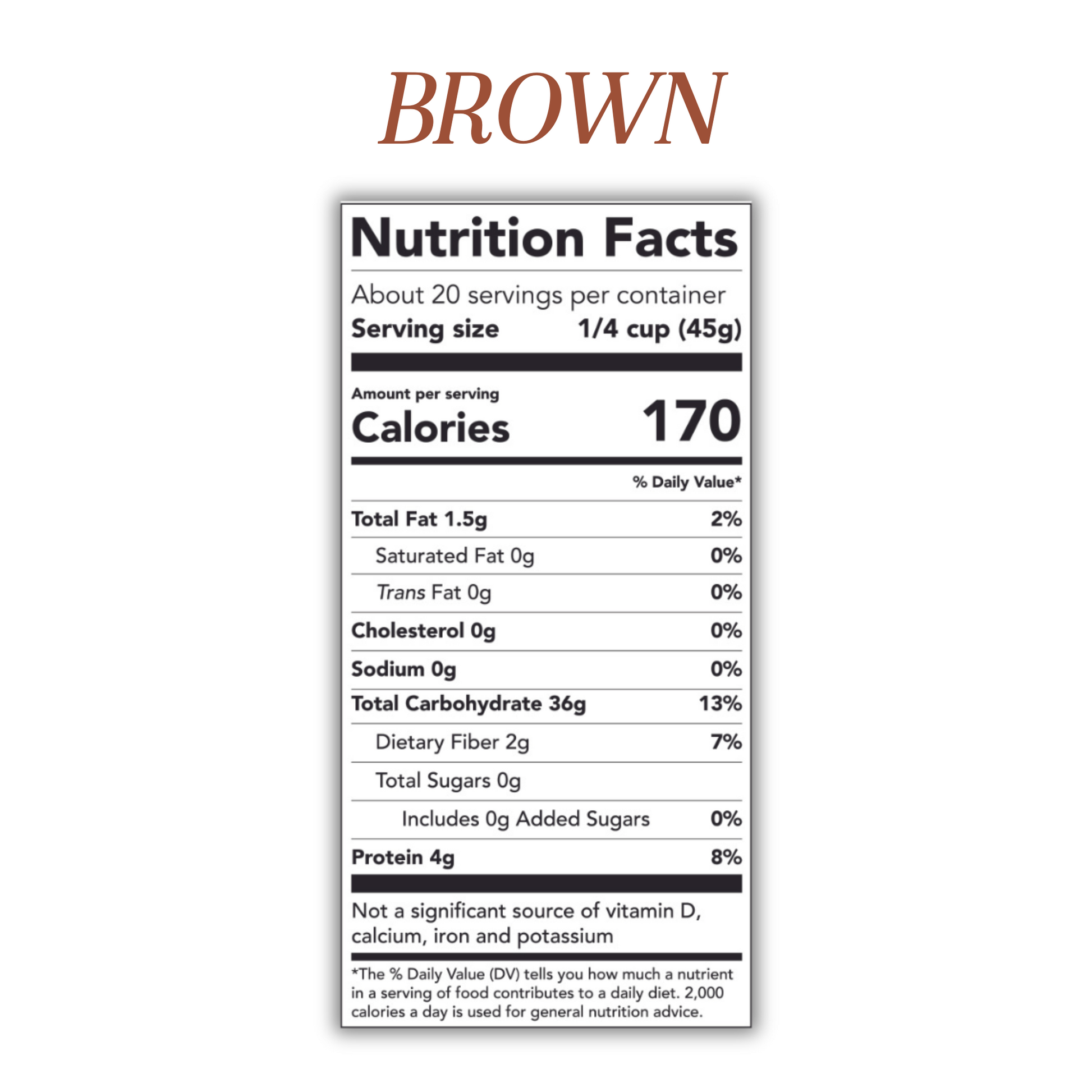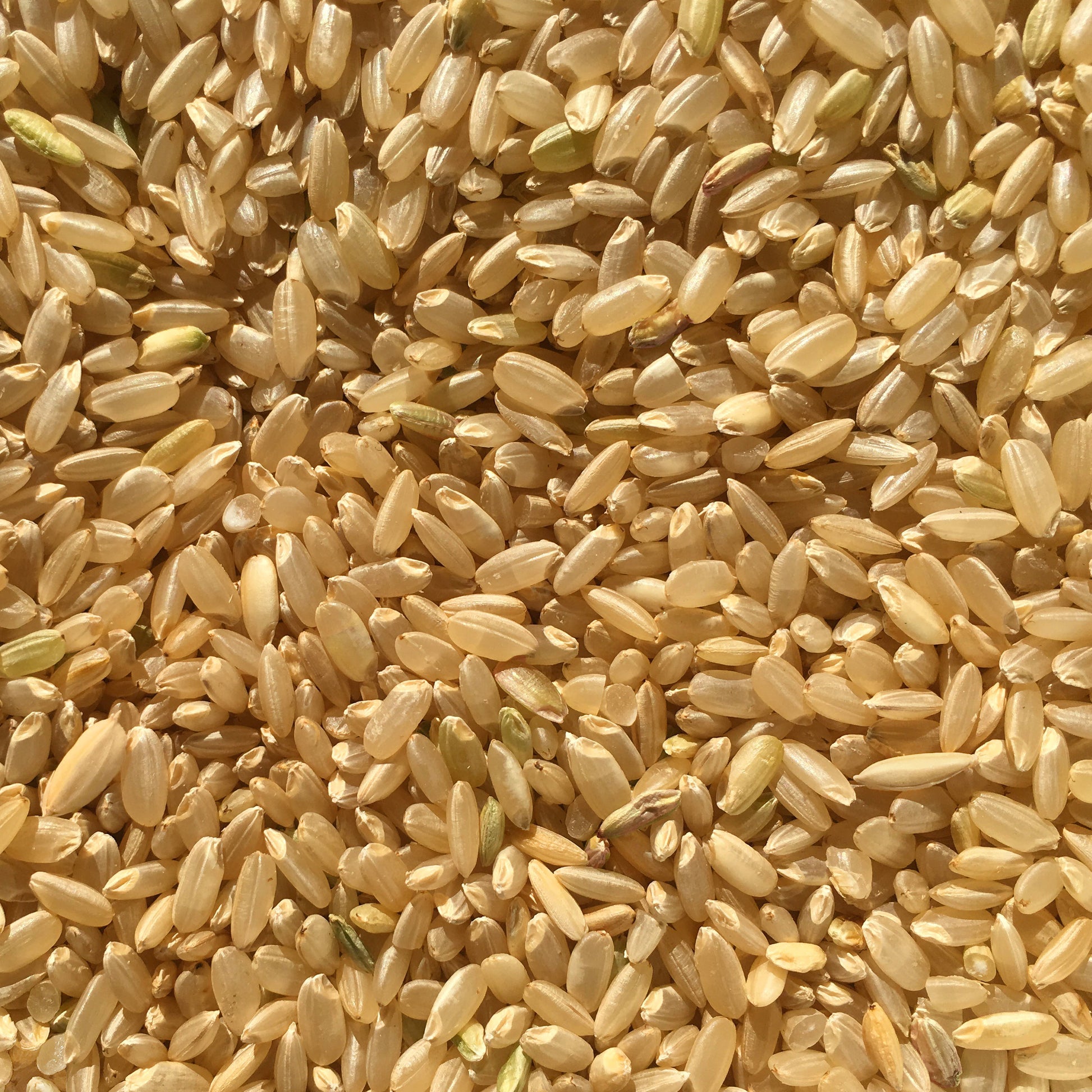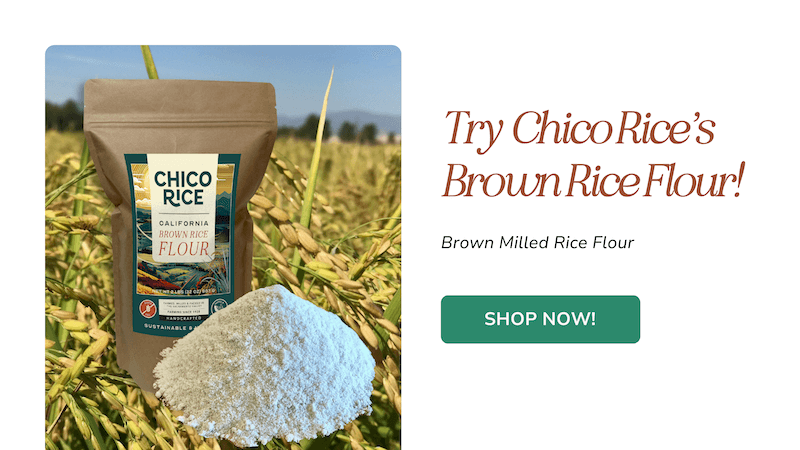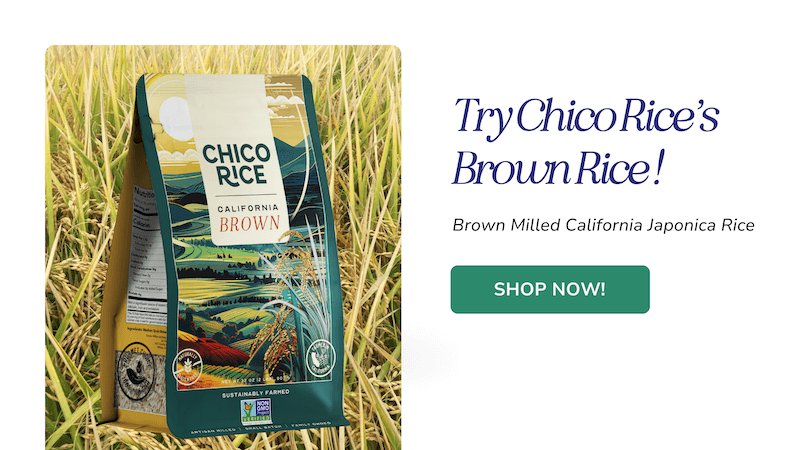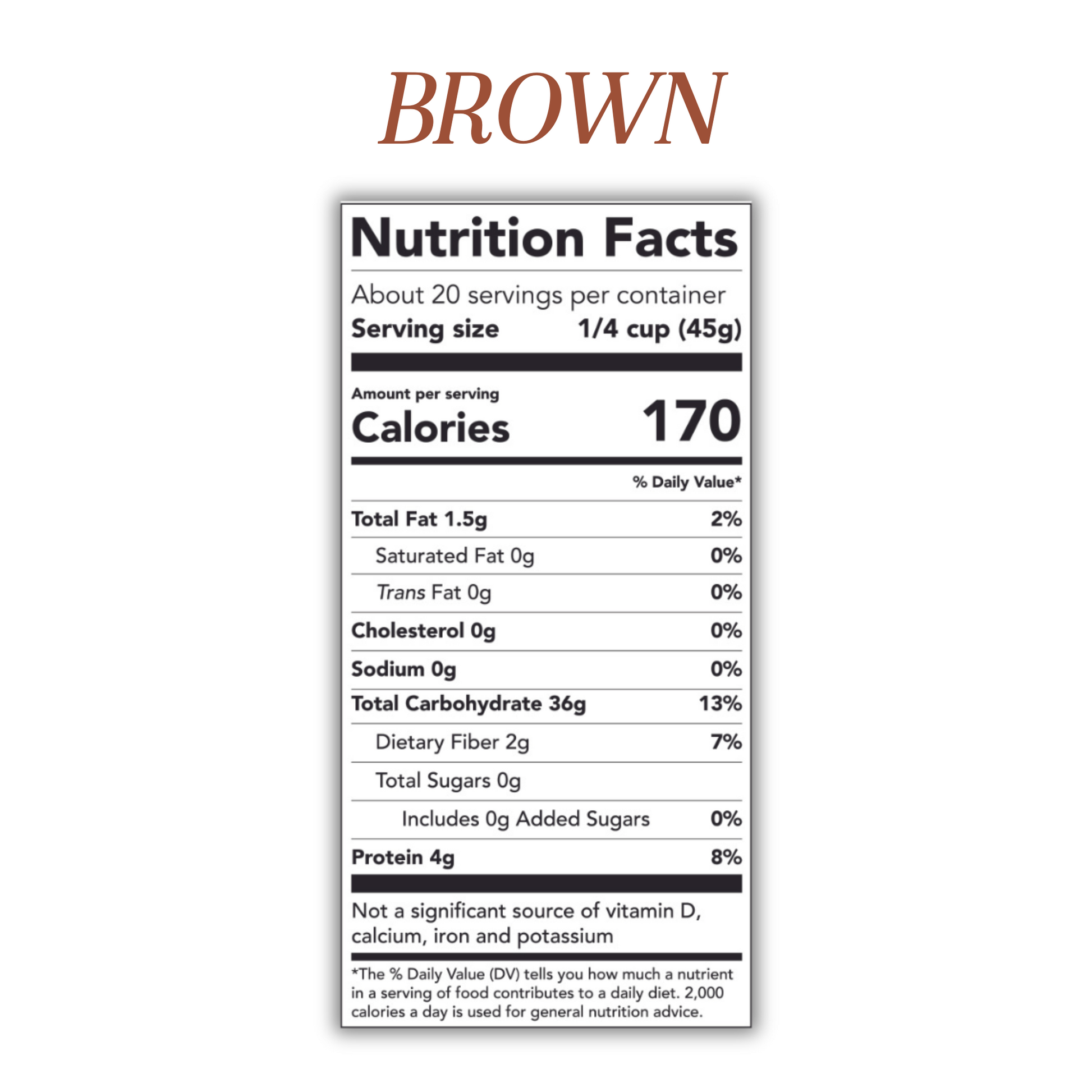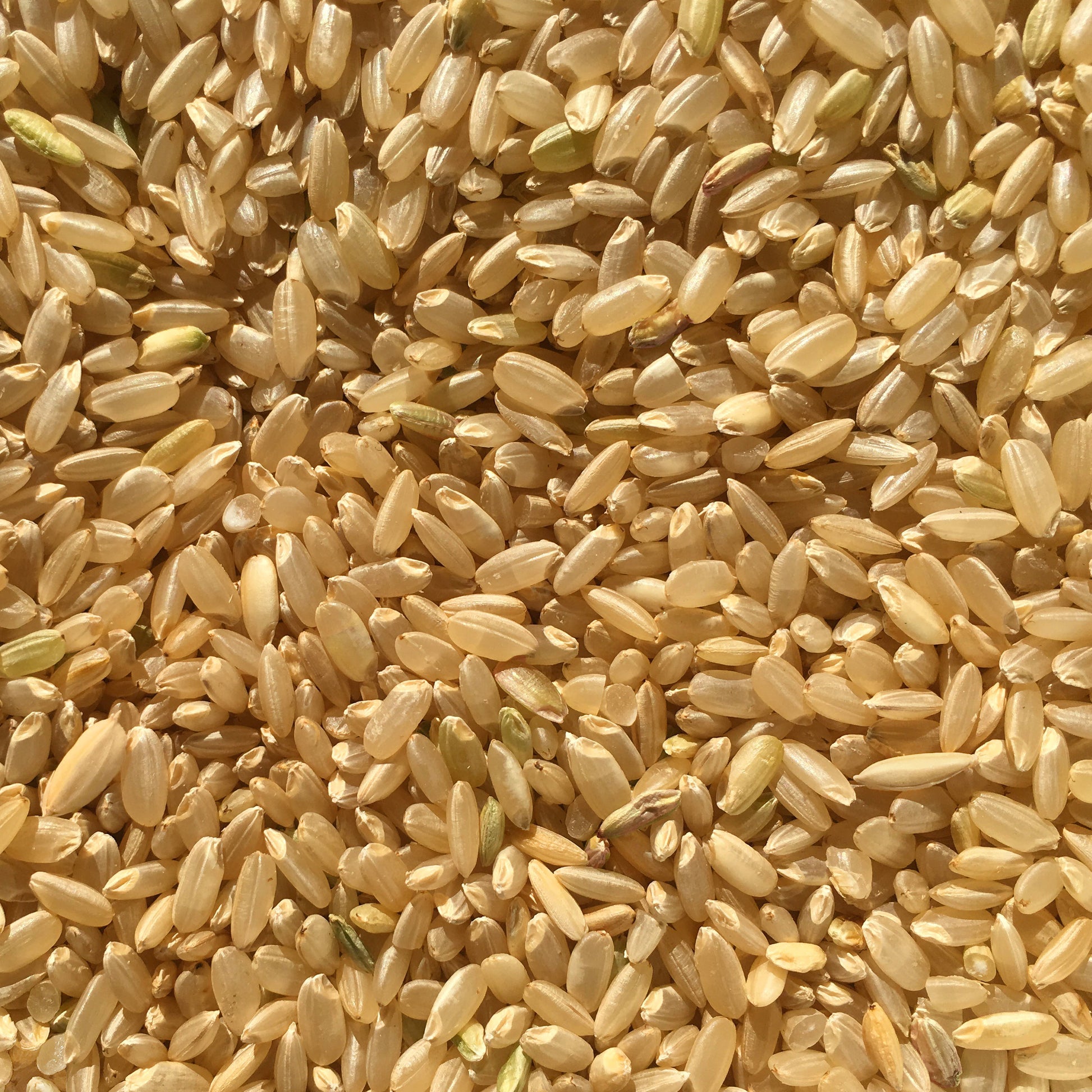 (Pre-Order) Brown Milled California Japonica
Sale price
$8.49
Regular price
Free Shipping: On all orders over $30
(Pre-Order) Brown Milled California Japonica
Sale price
$8.49
Regular price
Rooted in Quality from Seed to Plate
Gain assurance in knowing exactly where your rice comes from.
We grow, mill, and hand-pack our rice with a commitment to sustainability.
Our rice is husked in small batches through our unique Artisan Rice Mill and then packaged by hand to preserve that fresh, sweet, nutty flavor.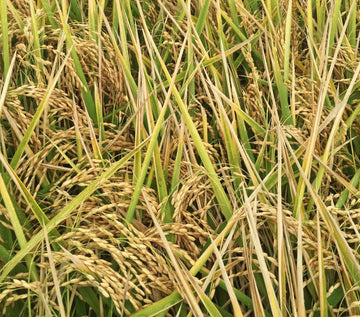 Rice Lovers Want to Know
How does pre-ordering works?
What is Japonica Rice?
Japonica [ja·​PON·​i·​ka] is a medium grain rice originating from Japan that is extremely versatile and exhibits a sweet and complex flavor.
It is excellent for sushi and all Japanese and Korean dishes but is versatile enough for use in a risotto, stir fry, or any other rice dish, or even stand alone as a side! It tends to have a sticky, rather than flaky, texture
Where did the Organic Label go?
We know that the "organic" label is looked upon highly in the food industry, but for us at Chico Rice there were several reasons that went into the decision to discontinue the organic certification. The biggest one being that we found the approved organic practices were using significantly more of California's precious water resources to produce a lower quality rice. 
Even though we no longer have the label of "Organic," we'll continue to use the best regenerative practices to enhance soil health and benefit the myriad species of wildlife that make our farm home, while also ensuring we are as water efficient as possible. 
What's the self life of your rice?
We recommend you store our rice in a cool dark place, like your pantry, for the longest shelf life. To fully enjoy the flavors of our freshly milled rice, we recommend consuming it within 2 months. However, left unopened our rice has a 12 month shelf life. For longer storage, you can refrigerate or freeze it in a freezer safe bag.
How do I store my rice to keep it fresh?
To keep rice fresh, store it in an airtight container in a cool, dry place, away from heat and sunlight. Use it within 6 months to a year and limit container openings. For long-term storage, freeze rice in a vacuum-sealed bag.
How do I cook Brown Rice?
For perfect results every time, we recommend the use of a rice cooker. Otherwise, excellent rice can be made on the stovetop with the following steps:
1. Rinse 1 cup of our fresh Brown Milled California Japonica Rice until water runs clear
2. Add rice to 2 cups of gently boiling water in a medium saucepan with a TIGHT lid
3. Simmer on LOW for 40 minutes. DO NOT LIFT THE LID.
4. Remove from heat, keep covered, and let stand for 10 minutes.
5. Fluff it, butter it, season however you like and ENJOY, knowing you're eating the freshest, best tasting rice that good earth and hard work can provide.
Is Brown Rice healthy?
Yes! Brown rice is a nutritious option due to its retention of vitamins and minerals that help maintain overall health and metabolic processes. It has a lower glycemic index, good dietary fiber, and is gluten-free. It's a healthier choice than white rice for those seeking improved blood sugar control, digestive health and energy.
What's the difference between Brown and Blonde Rice?
Many folks don't realize that both our brown and blonde rice come from the same field! In fact, they are the same rice. For our brown rice we remove the inedible outer layer, called the husk. Leaving the nutritious bran layer and the germ completely intact, which help to keep you fuller, longer. For our blonde rice we subjected it to an abrasive process which removes a portion of the bran layer, exposing the lighter colored inner layers. This allows the kernel to be more easily penetrated by moisture and heat, thus the shorter cooking time along with featuring the health benefits of brown rice with the taste and texture of white rice. 
Brown rice harvested in your area has a particular taste and texture compared to other brown rice. I love it with mixed steamed vegetables and a cheddar cheese sauce, yum!
Drive the I-5 corridor and saw your sign there. Love brown rice and yours is the best in flavor and texture. Wish you had a retailer here in Redding.
Friends traveling through your area gifted us some of your rice. Your brown rice looked so "silky" upon opening our rice cooker and the texture and taste was superb! We eat a LOT of rice and this is by far the BEST! Just ordered to re-supply and was pleasantly surprised with your free shipping.
I always thought rice was just something to put something tasty on top ... until I tasked your blond rice ... it is so delicious you don't even need to put something tasty on top.
I was so excited to see your rice at a local butcher shop in Berkeley recently. I'm originally from Chico and was so happy to support my hometown. Little did I know that your Brown Rice would be so delicious. I love the flavor and texture. I will never eat another brand of rice. Thankfully, I buy your rice at my local market!