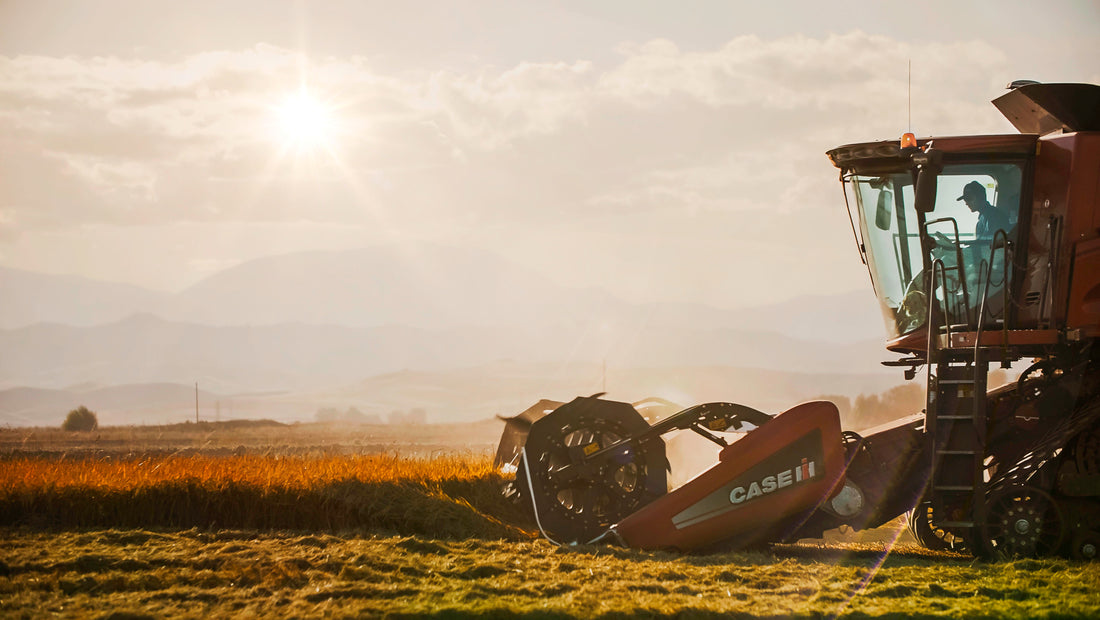 It's Better When It's Fresh
Grown on the Farm. Milled on the Farm. Packed on the Farm.
Stale, Boring Rice With No Flavor? Never.
Small Batch Artisan Freshness? Always.
When stored too long, rice can go stale. You don't want to eat brittle and flavorless rice - but you most likely are!
Our Artisan Rice Mill produces small batches, so you'll always receive rice that's as fresh as possible with the most flavor and the best texture.
Real Freshness. Zero Label Guesswork
You can be confident in the quality of our rice. We grow, mill and package the rice ourselves while caring for the land in a sustainable way. Our rice is husked in small batches through our unique Artisan Rice Mill and then packaged by hand to preserve that fresh, sweet, nutty flavor.
100% California Japonica Rice, no added ingredients. It's that simple.
Sale price
$8.49
Regular price
Sale price
$8.49
Regular price
Great flavor!
"We were given a bag of blonde Chico Rice as part of a gift basket and we are now hooked! This rice has great flavor and texture, and as a vegan who eats my fair share of rice. Chico Rice is now an integral part of my weekly meals. Recommend."
Absolutely delicious, even plain.
"This rice has a fresh, sweet aroma straight out of the bag. Wow! It cooks up with a hearty, slightly sticky texture that works well in our family recipes and also stands wonderfully on its own. Leftover Chico Rice never lasts long in this house--it's absolutely delicious, even plain.
I'm careful with what I feed my family and appreciate a flavorful product that is so carefully grown and processed."
I absolutely LOVE this rice!!
"Not all rice is created equal! It is so sweet and flavorful that you don't have to put anything on it. If you're a picky rice eater like myself then you must try it!"
Take Your Rice To The Next Level
From side dish to main course, rice doesn't have to be just a staple carb on your plate!
Our fresh rice requires no additional seasoning - it's extremely flavorful by itself but can also be used as an ingredient in a variety of delicious dishes:
From Our Family Farm to Your Family's Kitchen
For four generations we have been farming this land, and as a father and son team we're carrying on our family's legacy to grow some of the finest rice in the world.
You'll find our farm nestled in the Sacramento Valley of Northern California surrounded by rich soil, fresh water and plenty of sunshine. To the north the majestic Mount Shasta towers like a snowcapped diamond shining brilliantly over the entire valley. To our south stand the quaint Sutter Buttes, known as the smallest mountain range in the world. To the east, the rugged Sierra Nevada mountains host the rising sun, watching it pass over the vast California sky until it hides behind the sprawling Coastal Range. From dawn to dusk the sun gently kisses our land, allowing us to be one of the finest places on earth to grow rice.
As some of the only farmers who grow, mill, and pack their own rice, you will know exactly where it comes from and how it was grown - responsibly, sustainably, and with the utmost love and care.
Tom and Carter
Top FAQs
What is Japonica Rice?
Japonica [ja·​pon·​i·​ca] is a medium grain rice originating from Japan that is extremely versatile and exhibits a sweet and complex flavor.
It is excellent for sushi and all Japanese and Korean dishes but is versatile enough for use in a risotto, stir fry, or any other rice dish, or even stand alone as a side! It tends to have a sticky, rather than flaky, texture.
What is Haiga-Mai Style?
The Goldilocks of Rice: A Happy and Healthy Medium
For those who prefer the taste and texture of white rice but avoid it in favor of more nutrient-rich brown rice, haiga-mai style rice is the best of both worlds!
Our Blonde Milled California Japonica is semi-polished in the haiga-mai style in which only some of the outer bran layer is removed, retaining the nutritious and oil-rich germ prized by health-conscious fans of brown rice.
The result is an easily digestible, quickly-cooking grain with the subtle, delicate flavor and smooth texture of white rice and much of the vitamins, minerals, and oils of unpolished brown rice.
Where did the Organic Label go?
We know that the "organic" label is looked upon highly in the food industry, but for us at Chico Rice there were several reasons that went into the decision to discontinue the organic certification. The biggest one being that we found the approved organic practices were using significantly more of California's precious water resources to produce a lower quality rice. 
Even though we no longer have the label of "Organic," we'll continue to use the best regenerative practices to enhance soil health and benefit the myriad species of wildlife that make our farm home, while also ensuring we are as water efficient as possible. 
What do you mean by your rice fields being a Habitat for Wildlife?
If you were to step foot on our farm you would see an abundance of wildlife all around you.
According to California Rice, "California rice fields provide habitat and nourishment for approximately seven million ducks and geese migrating along the Pacific Flyway each year. Ricelands are increasingly crucial to hundreds of thousands of shorebirds that nest in the fields year round. For example, recent studies have shown that California ricelands currently provide more than half of the nutritional requirements of wintering waterfowl in the Sacramento Valley.
This is especially important today, given that 95 percent of California's historical wetlands in the Central Valley are now gone."
It's because of this that we've done all we can to keep our family farm as natural as possible allowing the local wildlife to exist naturally and peacefully.
What does it mean to be a Family Farm?
Being a Family Farm embodies a blend of tradition, community, and agricultural livelihood. Members of our family work side-by-side, forging a bond strengthened by sweat and soil. Farm life seamlessly intertwines our day-to-day life and agriculture life; our kids are active members of 4-H and FFA, where they learn about caring for the land for future generations of their own family. Our kids know, should they choose, that there is always a place for them to carry on the farming tradition!
What is the shelf life of your rice?
We recommend you store our rice in a cool dark place, like your pantry, for the longest shelf life. To fully enjoy the flavors of our freshly milled rice, we recommend consuming it within 2 months. However, left unopened our rice has a 12 month shelf life. For longer storage, you can refrigerate or freeze it in a freezer safe bag.